My Works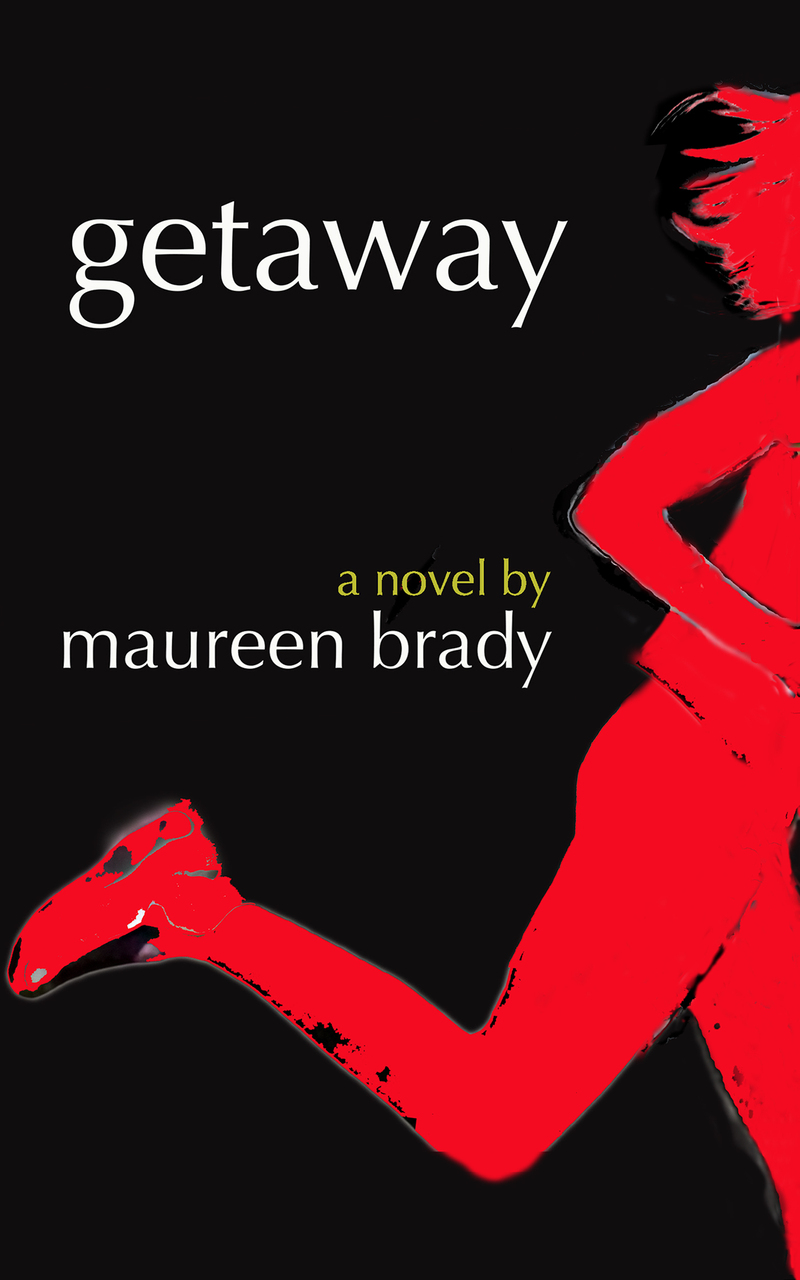 "Suspenseful pages jam-packed with action which carries the reader away into a different yet recognizable world, where likeable and believable characters will linger long in the mind after the book is closed."
- Sheila Kohler, author of ten novels, including Cracks and the memoir, Once We Were Sisters

"Sensitive, sensual, and stirring. Getaway is a true page-turner but one with heart and with context. I couldn't put it down until I got to the end, not just to find out what happened, but also to discover who these intriguing and complex characters would develop into. An extremely satisfying read!"
- Danielle Ofri, author of What Patients Say, What Doctors Hear, Editor-in-Chief, Bellevue Literary Review.

"Maureen Brady's new novel, Getaway, explores wife abuse with surprising delicacy. Her upstate characters have grit and guts. . . . When did your sex last belong to you? is the question that drives the heroine's pell-mell flight all the way to Canada. A compelling read, especially for those who recognize that those whom we love can be the most dangerous."
- Terese Svoboda, author of five novels including Bohemian Girl


Ginger's Fire tells the story of one woman's painful but necessary rebirth and awakening. Ginger and Nellie have finally realized their dream: after years of hard work, they have completely restored a beautiful old farmhouse in the Catskill Mountains. But as the house has come together, their relationship has been silently slipping away. When, after all their labors, their beloved home is destroyed in a catastrophic fire, Ginger and Nellie begin to move apart, and Ginger must begin an arduous journey to discover her own long absent passion and inner fire.

Jenifer Levin calls it, "A FINE PIECE OF WORK, written with the compression of poetry."
Nominated by Adrienne Rich for the American Library Association Gay Book Award and reprrinted as a classic by The Feminist Press!  
When a factory worker's baby dies because there are no health benefits at the textile mill where she works, Cora's co-workers decide to strike. Set in the factory town of Victory, North Carolina in the 1970's, Folly records the winning of the strike, and, at the same time, decribes the inner lives of the strike leaders, Folly and Martha, and of all the women and children who depend on the factory for their livelihood. It is an optimistic, witty and dramatic book, rare in depicting black and white women working as peers together and rare in its portrayal of the love that develops between Folly and Martha.
Three generations of women-grandmother, mother, and daughter-share a literal hearing impairment, perhaps inherited. Or perhaps a figurative deafness is being passed down, a silence that comes from words not spoken, questions not confronted, relationships not named.
Alice Walker said of it: "The writing is so good, I heard it all."
This is the first meditation book to address all of women's joys and concerns as they encounter the challenges of midlife. It includes daily affirmations and sage advice on hot flashes, mood swings, wisdom gained, and innocence lost.

"I have found that a daily dose of Maureen Brady's Midlife: Meditations for Women has made me feel better than most of my prescription medications. It should be sold in drugstores as well as bookstores." Gayle Sand, author of Is It Hot in Here or Is It Me?
Unknown numbers of women have suffered sexual abuse in childhood. Acknowledging the abuse after years of silence and secrecy and beginning a healing journey require support and encouragement. Long after the abuse is in the past, negative internal messages can invade and linger. Daybreak's positive statements intercept self-defeating messages, guiding readers toward new and healthy ways of thinking feeling, and behaving.