Events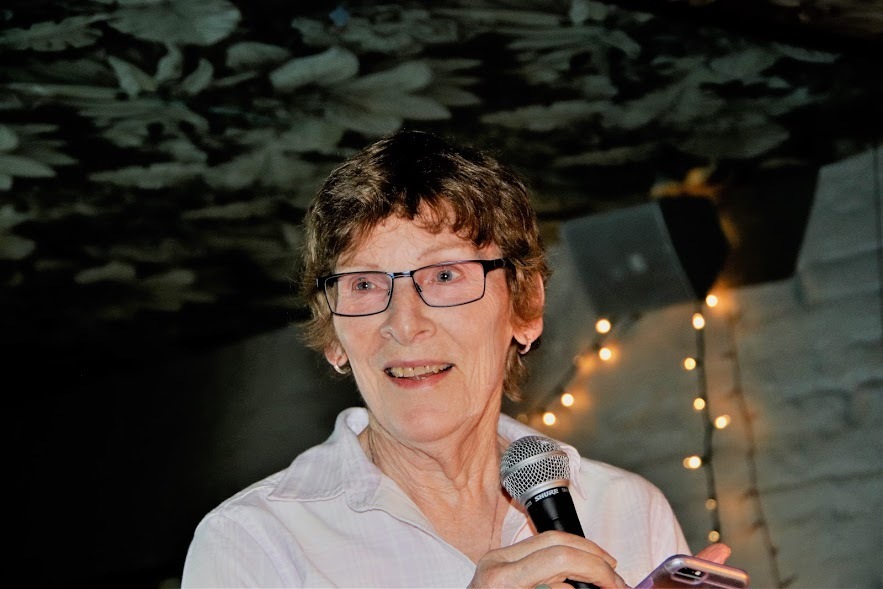 March 9, 2018: AWP in Tampa, Florida
Celebrating 42 years of the Barbara Deming Memorial Money for Women Fund with readings by Crystal Williams, Joy Katz and Tsering Lama, and Maureen Brady

May, 2018

May 10 Book Launch Party! NYC 5-7PM
May 17 KGB bar, 85 E. 4th St, NYC, Reading from Getaway in Drunken, Careening Writers Series.
May 22 Bo's Restaurant YEAH YOU WRITE reading, with Julia Glass and others.
7PM (opens 6:30) Reserve for dinner before the reading! Good food, good company!
May 26 4PM Reading and book launch at the Golden Notebook bookstore, Woodstock, NY
May 15-June 15: Blogtour with Pump Up Your Book! Interviews, Reviews and Talks online!

June, 2018

June 7 RED ROOM Reading Series of New York Writers Workshop, upstairs from the KGB bar on 85 W 4th St.
August, 2018
August 25th Woodstock Library Maureen Brady Reading and Q and A Sponsored by Friends of the Woodstock Library
September, 2018
September 27th, Maverick Knolls Bookclub and author discussion, Woodstock, NY 1PM
September 29th, Bluestockings Bookstore, Featured Reader, 8PM
September 27th-- 7PM Featured reader at Bluestockings Bookstore, Lower Eastside of Manhattan.
November, 2018
November 29, Austin, Texas
Bookwoman bookstore event with Bookwoman bookclub-author discussion of Getaway
7PM
November 30, Austin, Texas
Reading and discussion about Getaway to sudents at International School
December, 2018
December 7, 2018
Community Room, 310 Cathedral Parkway, Manhattan
A reading from Getaway with Maureen Brady. Other readers include Ann Vachon, reading from The Misbegotten, Maisie MacAdoo, reading from her new novel, and Jhon Sanchez.
Hosted by Martha Hughes
PUMP UP YOUR BOOK BLOG-TOUR SCHEDULE

Tuesday, May 15
Book Feature & Tour Kick Off at PUYB Virtual Book Club
Book Teaser Featured at PUYB Book Teasers

Wednesday, May 16
Book Featured at What Is That Book About
Book Review at Books for Books

Thursday, May 17
Interview at Confessions of an Eccentric Bookaholic
Friday, May 18
Book Review at Sefina Hawke's Books
*********
Monday, May 21
Interview at Infinite House of Books
Tuesday, May 22
Book Featured at The Bookworm Lodge
Wednesday, May 23
Interview at The Writer's Life
**********
Monday, May 28
Book Featured at A Title Wave
Tuesday, May 29
Interview at My Bookish Pleasures
Thursday, May 31
Book Review at Bri's Book Nook
*********
Monday, June 4
Character Interview at The Literary Nook
Book Featured at The Avid Reader
Tuesday, June 5
Book Featured at I'm Shelf-ish
Wednesday, June 6
Interview at Nuttin' But Books
Thursday, June 7
Book Featured at Bound 2 Escape
Book Featured at Write and Take Flight
Friday, June 8
Interview at The Dark Phantom Reviews
*********
Monday, June 11
Guest Blogging at The Story Behind the Book
Tuesday, June 12
Interview at Literarily Speaking
Wednesday, June 13
Book Review at The Reading Addict
Thursday, June 14
Book Review at Rainy Day Reviews
Friday, June 15
Guest Blogging at Blogging Authors
__________________________________________________